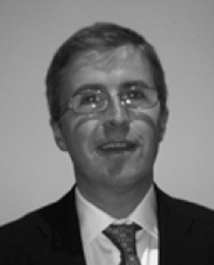 Tom has over 17 years experience in the Construction and Project Development sectors in the UK and Ireland.
◦ Spent the last 4 years focused on development of PV solar farms in the UK and Europe.
◦ Has an in depth knowledge of the grid connection and planning process in the UK.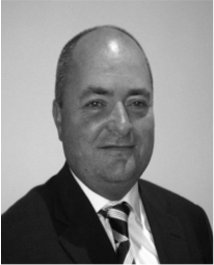 Ian has 20 years experience in the Golf and Leisure industry worldwide developing Golfing Resorts on 5 Continents. Ian is a director of Arnold Palmer golf design.
◦ His international exposure to large and diverse development portfolios gives him an unparalleled experience in the issues of landowner and third party negotiations.
◦ Ian first entered the PV sector in 2008 and possesses a strong development based skill-set which has been key to the company's continued growth.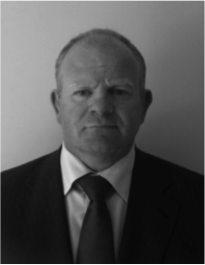 John had a highly successful 20 year career in commercial real estate and asset based lending (investment and development) with a variety of international banks.
◦  He established his own consultancy in January 2008 which focuses primarily on property, debt advisory and restructuring (up to €1bn).
◦ More recently John has played an advisory role in renewable energy projects, insurance and mobile phone technology start ups and equity raising.
◦ John currently mentors a number of tech start-ups through the Tony Ryan Academy for Entrepreneurship in Ireland.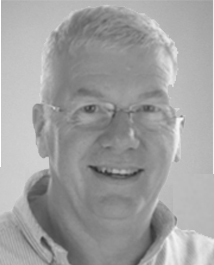 MOBILE: 077717 86227
◦ David has been involved with commercial scale PV in the UK since 2009
◦ He has project managed many installations on large roofs to commercial ground builds
◦ David is responsible for the pre build site management from initial assessment through to planning and site liaison during the build process 
Project Name                                   Manor farm Solar Farm
Project Location                               Silton, Dorset
Project size                                      5.0MW
Land Area                                        33 acres
Construction start Date                  20.11.13
INRG are transforming a brownfield site into a 5mw solar farm. The 35 acre solar farm site at Manor Farm in Silton was used in the past as a quarry-cum-landfill site before planning permission was granted to INRG solar to transform the site into an eco friendly solar farm.
With over 25000 panels fixed to steel framing, the overall profile across the installation does not exceed 2.1m high. The naturally well screened site is connected to the local 33KV network on site and will save 3.2 tonnes CO2 year on year.
INRG has managed all aspects of the farms development, including liaising directly with SSE to ensure a robust and timely connection to the national grid.
An array of additional native species hedge and tree screening has been successfully planted along the perimeter of the site in order to reduce the visual impact on the surrounding landscape.
Construction has commenced in November 2013 and will be complete in March 2014
Project Name                               Sutton Fawr Solar Farm
Project Location                           Barry, Vale of Glamorgan
Project Size MW                           7.4MW
Land Area                                     47 acres
Construction start Date               30.11.13
Sutton fawr solar farm is situated east of Barry in the Vale of Glamorgan. Although 25,000 photovoltaic panels have been installed, this only equates to 30% of the rented area being used; leaving attractive options for land diversification such as sheep grazing.
The green electricity generated by this solar farm is sufficient to power over 2800 UK households.
Following community consultations during the planning application process, INRG ensured the safeguarding of established hedges that were important to local residents and also planted additional hedgerows, grass and wild flowers.
The existing and enhanced boundary planting effectively hides the development from view, thus having a minimal impact on the wider countryside and landscape in the area.
The solar farm is set across two fields covering around 46 acres in total. With such a large site there were a number of challenges in completing the design; the need to accommodate local ecology and two localised archaeologically sensitive areas. INRG carried out a thorough geo-physical survey of the site and two areas of archaeological interest were identified. In consultation with the local archaeological officer INRG have designed a non penetrative method of mounting panels in these areas to preserve the archaeological areas in situ.
Project Name                                  West Hall Solar Farm
Project Location                              West Aberthaw, Vale of Glamorgan
Project Size MW                              5.6 MW
Land Area                                        32 acres
Construction start Date                  01/12/2013
Two miles from Cardiff International airport West Hall Solar Farm is an exceptional example of solar farming. The 37 acre site delivers an exceptional layout for solar panels coupled with a slight southerly gradient enabling the rows to be positioned closer together.
West Hall is a 5.6MWp solar farm installed on 37 acres of low grade agricultural land in West Aberthaw in the Vale of Glamorgan. The site is sandwiched between a large concrete works and a power station.
This solar farm consists of approximately 18000 solar panels, with the capacity to generate 5,400 MWh per year. The energy produced is distributed in the surrounding area and is expected to power around 2000 homes, which translates into a saving of nearly 1290 tonnes of carbon per year.
Renewable energy schemes like this installation at West Hall is a prime example of how INRG is helping Government achieve its target of 20 percent of the UK's electricity to be generated from renewable sources by 2020.
Project Name                               Sutton Fawr Solar Farm
Project Location                          East Hanney Oxfordshire
Project Size MW                           42MW
Land Area                                     220 Acres
Construction start Date               20/11/13
The changing face of UK power?, Landmead Farm is the largest farm in INRG's UK portfolio, and currently the largest solar farm in the UK.
Situated adjacent to the recently closed Didcot oil/coal power station, the flat and well screened site sits beside the six giant 200 metre towers of the closed power plant.
Greenpeace estimate that didcot was the second most polluting plant in the uk.
Connected directly into the local SSE sub-station, Landmead solar farm will power over 15000 homes with clean renewable energy. INRG worked closely with the local authority and local parish councils to ensure that the best site was selected.
At 2.1 metres high the solar panels are barely visible in the surrounding area, with no noise, no emissions and minimal ongoing traffic, the development of the site has been welcomed in the local area and is the clearest indication of the changing face of UK power.
Construction has been commenced by INRG and is due to be completed by July 2014.
Conesby receives planning permission
INRG have received planning for a 50MW Solar and battery farm in North Lincolnshire. Conesby will be the first of INRG's new rollout of large scale UK energy infrastructure projects.
LITTLE CROW SOLAR PARK
INRG is in the early stages of developing a 120mw park near Scunthorpe in Lincolnshire, local consultation is due to start early in 2018. The pioneering scheme would be the UK's first large scale subsidy free solar park and will include 50MW of battery storage. On completion little crow solar park would generate enough clean electricity to power more than half the homes in North Lincolnshire. The first phase of public consultation starts on 16th, 17th and 18th of January, details as follows.
16th January – Appleby village hall, School lane, Scunthorpe, DN15 OAS
17th January – Scunthorpe civic centre, Ashby Road, Scunthorpe, DN16 1AB
18th January – Broughton village hall, 59 High Street, Broughton, North Lincolnshire, DN20 OJX
Hours – 2-7pm
Please note the response period of the first consultation is until 31st January 2018. Further consultations will follow later in the year.
The sun still shines for INRG solar
INRG Solar have completed another 5MW site in North Dorset to add to their expected build achievement for 2014/15 year target of in excess of 100MW.  This will be made up of sites from 5MW up to 50MW.  The great news is that they have the capacity for 200MW in 2015/16 with grid connections already agreed on these sites.  INRG are already making plans for future developments.
David Dean, INRG Solar Commercial Manager said "It is great news that we have secured private funding for our continued development of UK solar farms into the next year. We have a healthy pipe line but as always we are keen to add to it with 5MW sites and above. 5MW sites are very attractive at the moment and we are having an increase in enquiries of these 30 acre size developments".
INRG Solar have been active in the UK since 2009 and have a reputation of developing sites which are harmonious with the location as well as working with the local community creating future benefits for all parties.  INRG Solar are not only working in the UK and NI but have developments as far off as Japan.
Loading map...
Total capacity: 324.2 MW

Total houses powered: 77,808

Tonnes of Co2 saved p/a: 18,155.2
Be part of this map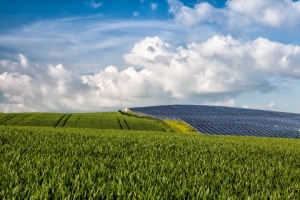 INRG SOLAR
93 LEIGH ROAD
EASTLEIGH
HAMPSHIRE
SO50 9DQ
TEL: 0333 800 2460

EMAIL: ian@inrgsolar.com
If you believe you have suitable land for potential solar development in any of the territories in which we are active please contact our land acquisitions team directly by emailing ian@inrgsolar.com
Your enquiry will be responded to in a matter of days.